Feldman Equities is raising money from small and mid-size investors who want to own part of the Morgan Stanley Tower, a downtown St. Petersburg property, via crowdfunding as reported in St Pete Catalyst.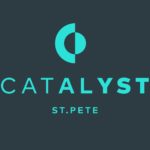 We especially like the idea of having a pool of Tampa Bay area investors where people know us, and who understand the exciting changes happening in the region. We made the deal terms on the Morgan Stanley deal especially attractive to investors because this is our first time on the platform, and we're eager to build a solid reputation according to Mack Feldman.
The company has a goal of raising $9 million. It's more than halfway there, raising about $5 million as of Monday, said Feldman, vice president at Feldman Equities.
While the company will continue to partner with institutional investors, it also wants to create a pool of small to mid-size investors, Feldman said.
Crowdfunding is often considered a way for technology companies to generate money for a new invention or process. It gained popularity after passage of the JOBS Act in 2012. But it also appeals to real estate investors, who previously had to go through real estate investment trusts (REITS) or private equity funds, according to Forbes. Crowdfunding allows investors to target specific deals at a lower cost, while diversifying their portfolios, Forbes said.
The need for a consistent and flexible source of equity is the most time-consuming part of growing a commercial real estate company, Mack Feldman said.
"We put up a healthy chunk of our own money in every deal, but we often need to bring in third parties to fill the balance of the equity requirement. Every institutional partner has a different deal profile at different times, so we can spend a lot of time shopping a deal around," he said.
In addition, the equity sources the company works with are often middlemen that need to pay their own staff in addition to generating returns for the actual money source. That can put pressure on the deal terms, Feldman said.
"By contrast, with crowdfunding, investors just send us a check and are able to access the same kind of returns that were previously only accessible to multi-million dollar funds. It's a better deal for us as the operator, and better for them as the investor," he said.
A joint venture made up of Feldman Equities and Tower Realty Partners bought the 17-story, 187,533-square-foot building at 150 2nd Ave. N. in July 2013 for $20 million. The building was known as Well Fargo Plaza and was 65 percent occupied at the time of the purchase.
The building was renamed Morgan Stanley Tower when the financial services company leased several floors, and it is currently 98 percent leased, according to the listing on CrowdStreet. The leases that in place now are on average 14 percent below market rates, so there's an opportunity to raise the rates as they come up for renewal, the listing said.
Investments through CrowdStreet for Morgan Stanley Tower range between $25,000 and $250,000. All investors must be "accredited" — people who are financially sophisticated, have $1 million in net worth and can deal with securities not registered with financial authorities. Proceeds from the crowdfunding campaign will go towards paying off a loan on the property, which will benefit future returns, Feldman said.
Feldman Equities has "skin in the game," Feldman said, investing alongside other investors, and will earn exactly what investors earn, up to a certain internal rate of return threshold. The CrowdStreet document listed the targeted investors' IRR at 17.3 percent. For more information on investing in the project visit the CrowdStreet site.
Read additional press in the Tampa Bay Business Journal article