Tag Archives:
Capital Resorts group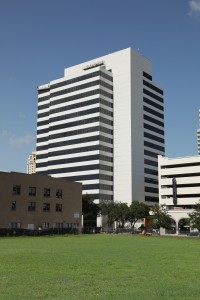 Capital Resorts Group, a leader in the vacation ownership industry, has announced it has moved its corporate office from Clermont to St. Petersburg, Florida. A significant growth in the company necessitated the move, which took place on November 1, 2014. The new headquarters are located at 150 2nd Avenue North, Suite 450, St. Petersburg, Florida 33703.
"As our brand and resort locations have become known throughout the industry, demand has risen – and quickly," says David DeShaw, Chief Hospitality Officer of Capital Resorts Group. "Our new corporate office is significantly larger than our previous offices and offers a more efficient layout. It will support our continued growth and expansion, while providing a better work environment for current and future staff. I think it underscores our commitment to our owners, partners, lenders and employees."
The new 14,000 square foot office will be located in the Morgan Stanley Tower in downtown St. Petersburg. The building is undergoing a multi-million dollar renovation including a brand new lobby designed by Gensler, widely recognized as the world's leading collaborative design firm. Additional renovations include a high-end fitness center and major upgrade to the building's parking garage. Ownership is installing an all new state-of-the-art elevator system for both the building and the garage, to be completed in 2015. The tenant floors will be extensively renovated with new tile floors, lighting, carpeting and restroom upgrades. The Morgan Stanley Building has water views of Tampa Bay with a premium downtown location across from the Sundial Plaza, which offers a variety of high-end restaurants and shops.